Tokyo - Traditional Tea Ceremony Course
Recommended For:
Those who are interested in learning the language, and making their own traditional tea, learning the practice first-hand.
Receive a tea ceremony set so you can make tea at home.
Distinctive Features:
The school has a tea ceremony room in their school building.
Intensity:
Medium; learn efficiently while enjoying the culture.
Contents:
Choose classes between conversational Japanese or academic Japaense.

Learn to make your own tea.

Learn about the traditional tea ceremony culture.

Learn to serve tea properly & eat Japanese sweets.

Perform the full practice in front of the teacher and she will give you feedback.
School Features:
Great student support; smaller school.

4 minute walk to Suidobashi station.

WiFi

Friendly students and teachers

Great range in age and nationalities.
Schedule:
Tea Ceremony Short Course:
18:30 - 19:20
19:30 - 20:20
Mondays and Thursdays. Twice a week; 8 lessons/month.
Japanese Lessons:
Monday to Friday
Conversation Course 9:10 - 12:40 or
Intensive Course 13:30 - 17:00
20 lessons/week.
Optional:
Can choose to do only the tea ceremony course and no Japanese lessons.
Total Costs:
Only Tea Ceremony course:
1 month = 45,000 yen.
Tea Ceremony + Japanese lessons:
1 month (4 weeks) = 139,000 yen.
Fee includes registration, materials, tea ceremony set, tuition.
Available Dates:
February 4~March 4 2019 (applications closed for 2019)
See the Traditional Culture Course for a similar course, available all year round.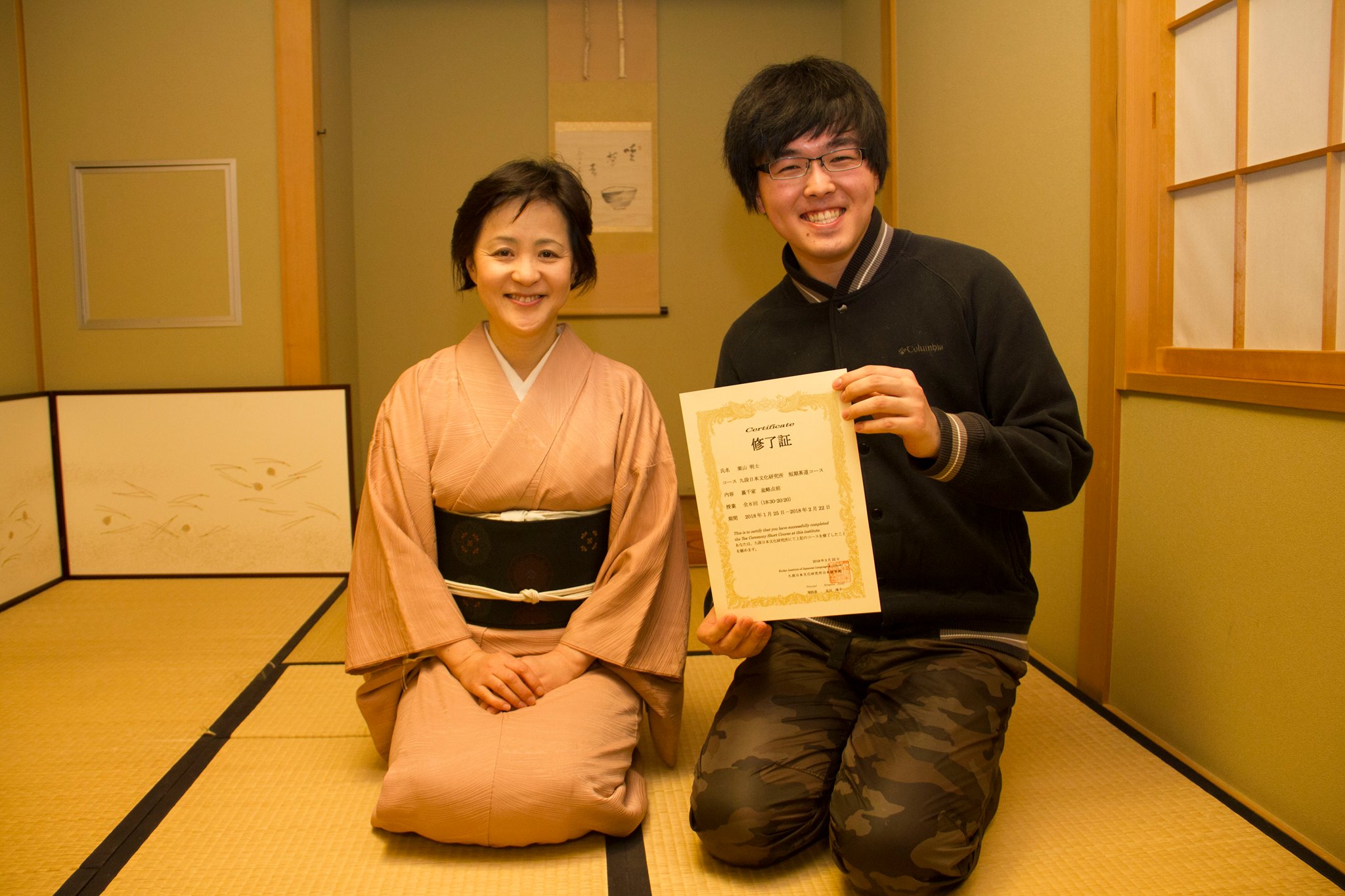 FAQ:
Am I still eligible for the course without understanding Japanese at all?
If you just take the Tea Ceremony Course, it is fine to know no Japanese.

If you start the Japanese lessons from May 7th, you should know a basic level of Japanese. If you can start the Japanese lesson from April 2, it is no problem to know zero Japanese.

The tea Ceremony course is taught in Japanese, but help in English is provided.
Not having experienced Tea Ceremony at all in my life, am I still eligible to join the course?
Yes, you will have no problem at all. You can learn about Tea Ceremony from the basics.
Can I participate in the course from the middle of the program?
No, you cannot. The program is designed to progress gradually, so no participation is allowed midway through the program.
Application process:
Choose course -> Apply Now -> Choose accommodation -> Receive confirmation and pay school -> Prepare for Japan!
Want to study this course?
Don't wait; limited spaces are available.