Tokyo - Conversation Course
Recommended For:
Students who would like to start from Hiragana & Katakana, or also good for the intermediate and advanced levels.

Focusing on improving Japanese conversation ability.
Admission Requirements:
Minimum age is 15 (Average age is 22; there is no age limit).

Minimum duration is 2 weeks.
Distinctive Features:
Every week enrollment (complete beginners can start first week of Jan, April, July, Oct).

For complete beginner level starting in December, March, June, September, please see the beginner basics class.

The most diverse range of students; with over 35 countries from all over the world.

Learn about different cultures, not just Japan's.
Highlights:
Morning classes. Have free time in the afternoon & evening to study & explore the city.
School Features:
Free Wifi, computer stations, Japanese, Korean and English-speaking staff, effective and informative counselling sessions, various school activities and many opportunities to make Japanese friends.
Students are enrolling from over 35 different countries every year. (Make many new friends from around the world.)
Class Size:
12 - 20. Meet plenty of new friends and converse.
For less people in a class, see the Practical Japanese course.
Location:
Chiyodaku, Tokyo
Nearest station: Suidobashi Station
Close to everywhere. Be able to access all the famous places in Tokyo within the hour. Akihabara, Shinjuku, Ginza, Harajuku, you name it! You will never get bored in this exciting city.
Fees:
Tuition is ¥16,000 for 20 lessons/week. (4 lessons a day, Monday to Friday).
2 weeks: ¥62,000 (Approx. $570 USD)
4 weeks: ¥94,000 (Approx. $866 USD)
12 weeks: ¥222,000 (Approx. $2045 USD)
-These are just example durations, you can choose the number of weeks!-
Course ranges from 2 weeks up to 2 years.
(Fees include registration for the school, tuition and material fee).
Schedule:
9:10am - 12:40pm
A fun and interactive conversation class as seen above.
Free time in the afternoon to explore Tokyo, spend time with your share house people, host family, etc. Or, work part-time using your Japanese you learnt in class (you can only work with a proper visa. Please inquire for further information).
School Events:
The school regularly organises cultural activities for students and day trips to places in Japan:
Book additional activities now to secure your spot!
After the Conversation Course, you can do cooking lessons twice a week, making delicious meals and learning lifelong skills!
Wednesdays and Fridays (14:30-16:30)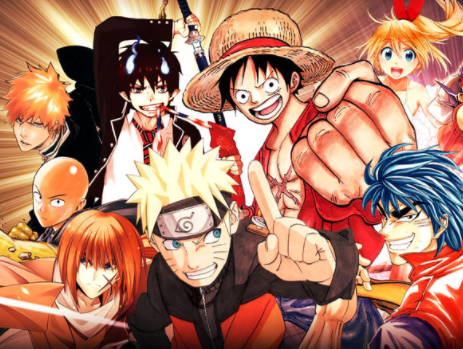 Take lessons twice a week after the Conversation course, to learn from a professional on how to draw manga, no matter what your level! 2-4PM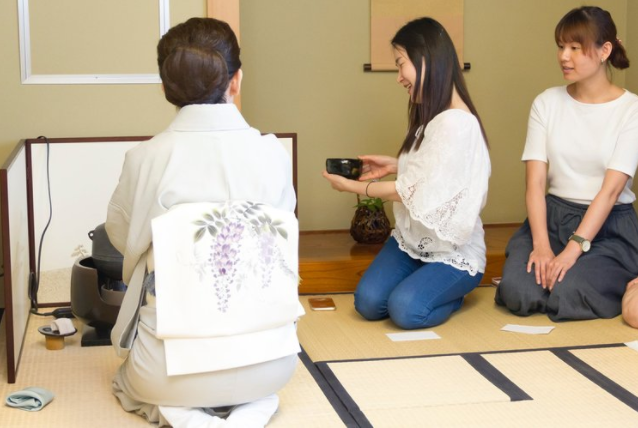 Traditional tea ceremony lessons
Learn proper Japanese etiquette. Receive a free tea ceremony set after your have completed the course!
Start Planning Today
For short-term courses

Please apply at least 1 month before your desired start date.

For 6 months+ course

You must apply 5 months before for long-term courses.
Decided on this course?
Great! Let's get you started.