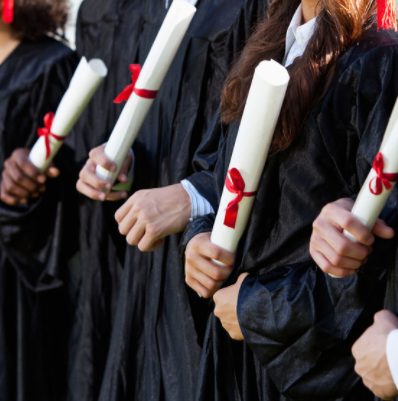 Study towards top universities in Japan
Learn overall Japanese (all 4 skills reading, writing, listening and speaking), plus elective classes for the EJU (Entrance exam for Japanese universities for international students).
Accepts complete beginners.
Entrance exam after 3 months of the normal course, to get into the special preparatory program. Prove yourself worthy!
Variety of accommodation available
including homestay, sharehouse, student houses.
Recommendations/Tips
It is recommended to begin studying before coming to Japan.
Most schools require knowing JLPT N5 level or equivalent.
Resources can be provided if asked.
Beginners level 0-9 months
Learn basic grammar and daily conversation

Study towards N4

Learn 500 kanji
Intermediate level 10-18 months
Practice grammar basics, and aim to read long comprehensive text and have longer conversations.

Learn JLPT N2 level grammar and Kanji, to pass the JLPT N2 level.

Know 1400 kanji
Advanced Level 19-27 months
Become able to have the ability to comprehend TV/newspapers in Japanese, to get the necessary information. Also to read professional Japanese books.

Use the vocabulary you have learnt to write short essays and have discussions.

More than 2000 kanji total

JLPT N1 class available.
Teachers will have individual interviews with students, to discuss about their future plans and practice for the university interview.
Optional Classes
Other optional classes include:
-School festivals and fairs
-Enrollment information, information on school life and career paths following enrollment into top universities.
Assists in finding a school and preparation for university entrance exams, high score in the JLPT, job-finding support and career advice.
Distance to train station:
2 mins walk from Takadanobaba (Tokyo) station
| | | | | |
| --- | --- | --- | --- | --- |
| | Per week | 2 weeks | 3 months | 1 year |
| Tuition | 16,500 JPY | 33,000 JPY | 165,000 JPY | 660,000JPY |
These are just examples of duration. You can choose from 2 weeks to 2 years.
Short courses: <2 weeks - 10 weeks(1 term)>

Can enrol any week, if level matches after level check test.

Regular starting terms are January, April, July, October.
Long-term:

Regular starting terms are January, April, July, October.

For getting into university from beginner Japanese level, a 2 year course starting April is highly recommended, to graduate in March and enter the university in April, which most schools have their intake.

Please inquire for personal guidance on starting terms, durations and requirements, as it depends on the individual.

You must apply 6 months before for long-term courses; due to student visa immigration processes. We can guide you through this.

Minimum requirement for 6 months or more/student visa: Proof of 1,500,000 JPY savings available in a bank balance. This is required to prove to the school and immigration that funds are available to pay for tuition, accommodation and living expenses for a year. The tuition(first year) and accommodation(monthly) should be paid to the school, once the school gives confirmation of entrance. Further information on student visas.
Start your application today