Vocational Training Colleges in Japan
After language school, many opportunities arise, including being able to advance your skills towards a career in Japan!
Language School -> Vocational Training College -> Career Using Japanese!
Introducing: Nippon Designer School
☆ Even complete beginners can graduate with professional ability ☆
Become able to develop your own personality and style
90% rate of job offers to graduates
Courses Available:
Study together with Japanese students and people from around the world, with the same interests as yourself. Study what you love in the city that you love!
Contents: Click to Expland
+Visual Design
While learning a wide range of graphic designs such as advertisements, logos, packages, websites, firmly master any imaging technique including projection mapping and AR.
+ Social Design
Acquire the ability to solve regional and social problems by using graphic design, skills such as photography and business.
+ Graphic Design
Learn the design of printed matter such as advertisements, logos, editorials. You can acquire a wide range of graphic design skills and knowledge, to be active anywhere in the industry.
+ Illustration
Acquire design skills both analog and digital; for advertisements, packages, editorials, websites, etc. and aim for employment in various companies.
+ Manga
Receive an education with an original curriculum boasting 54 years of history and achievements. Learns skills necessary for manga artists from zero, such as how to use painting materials and how to assemble a story.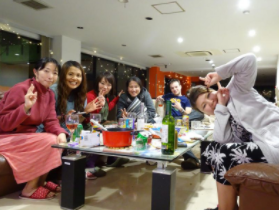 Location:
In Shibuya, the fashion capital of Japan!
Requirements:
JLPT N2 or higher (2 years of the Academic Intensive Course is highly recommended for complete beginners).
Equivalent of 12 years of education; i.e. Graduated high school.
fees:
First year: 1,270,000円 - 1,370,000円
Second year: 1,090,000円 - 1,190,000円
Third year (Visual design and Social design only) : 1,190,000円
Starting Dates:
April Spring Term Each Year.
Get your new journey started!